May 5, 2023 at 6pm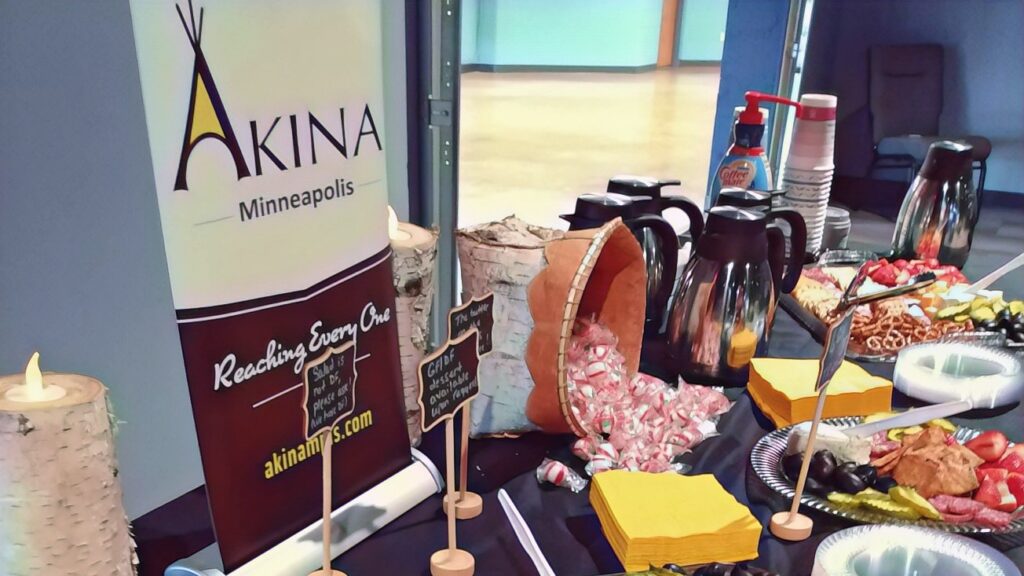 Join us for a delicious dinner and a night of inspiring stories of ministry in the Native American community.
---
Use the donate button below to partner with us on giving Native American students the opportunity to experience the Gospel.
Address checks to:
Akina
3249 30th Ave S
Minneapolis, MN 55406
---
EVENT SPONSORSHIP
Consider sponsoring the event. We need 16 sponsors at $300 which will give us the opportunity to invite 160 people to invest into Akina. Please use the link or address above to sponsor this event. Thank You!
---
Funds are used for the weekly programs, summer camp, other events which include meals, crafts and educational supplies.
Any questions? email us at the5packfamily@gmail.com